Wish List...
furniture for Shelter
Daipers
Soap
Cleaning Supplies
Dishes of any kind
Socks
Underware
towels
bedding
hygiene products
swim ware
summer shoes
antibacterial hand soap
pampers size 4/5/6
Gas (Gift Cards)
Local Bus Passes
Strainer
sink and tub plugs
School Supplies of any Kind
There is always something to lend a hand with, Call us today to help your community! 509-826-3221
The Support Center is looking for individuals who are willing to sponsor needy families for the Christmas season that is rapidly approaching. If you are interested please contact our Director of Services, Tammy Nicholson at 509-826-3221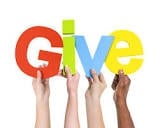 You can also send or deliver any donations by mail to the addresses below...
Delivery
619 2nd ave
Okanogan, Wa 98840
or
Mail
Po Box 3639
Omak, Wa 98841