There is always something to lend a hand with, Call us today to help your community! 509-826-3221
The Support Center also has a 24/7 crisis line that staff and volunteers are needed for!
If you are interested in becoming a crisis line volunteer please contact us here by email or via phone at 509-826-3221
To become a crisis line volunteer you have to meet the following requirements:
Designated hours of core training
Pass a background check
note: (funding may be available for completing core training, contact us to learn more)
Recruiting Board Members
The Support Center has open positions on our board of directors if you are interested please see job description and application below.
Job Description

Application

If you have any questions please contact Executive Director Margo Amelong at
509-826-3221 /
mamelong@thesupportcenter.org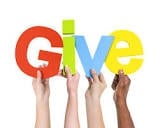 You can also send or deliver any donations by mail to the addresses below...
Delivery
619 2nd ave
Okanogan, Wa 98840
or
Mail
Po Box 3639
Omak, Wa 98841