click on a picture icon...
IMPORTANT NOTICE!
STARTING: NOVEMBER 17, 2020 UNTIL ,MARCH 1, 2021.
DURING THE PANDEMIC SHUT DOWN THE SUPPORT CENTER WILL NOT BE PROVIDING IN PERSON SERVICES.
EXCEPTIONS WILL BE DETERMINED DEPENDING ON THE NEED...
EMERGENCY ASSISTANCE TAKES PRIORITY, THEREFORE WE WILL STILL PROVIDE CRISIS RELATED SERVICES SUCH AS PROTECTION ORDERS AND EMERGENCY SHELTER. ANY OTHER SERVICES WILL BE PROVIDED VIRTUALLY.
IF YOU WANT MORE INFORMATION PLEASE CONTACT US BY PHONE AT 509-826-3221
STAFF ARE IN THE OFFICE AND AVAILABLE BY PHONE 24 HOURS A DAY 7 DAYS A WEEK.
¡NOTICIA IMPORTANTE!
INICIO: 17 DE NOVIEMBRE DE 2020 HASTA EL 1 DE MARZO DE 2021.
DURANTE LA PANDEMIA APAGADA, EL CENTRO DE SOPORTE NO ESTARÁ PROPORCIONANDO SERVICIOS EN PERSONA.
LAS EXCEPCIONES SE DETERMINARÁN DEPENDIENDO DE LA NECESIDAD ...
LA ASISTENCIA DE EMERGENCIA TIENE PRIORIDAD, POR LO TANTO, TODAVÍA OFRECEMOS SERVICIOS RELACIONADOS CON CRISIS, COMO ÓRDENES DE PROTECCIÓN Y REFUGIO DE EMERGENCIA. CUALQUIER OTRO SERVICIO SE PROPORCIONARÁ VIRTUALMENTE.
SI DESEA MÁS INFORMACIÓN POR FAVOR CONTÁCTENOS POR TELÉFONO AL 509-826-3221
EL PERSONAL ESTÁ EN LA OFICINA Y DISPONIBLE POR TELÉFONO LAS 24 HORAS DEL DÍA, LOS 7 DÍAS A LA SEMANA.
Mission Statement
The Support Center is comprised of people dealing with the concerns of battered individuals, sexual assault, and general crime victims and their families. We oppose the use of violence as a means of control over others. We support equality in relationships and the concept of helping people assume power over their own lives.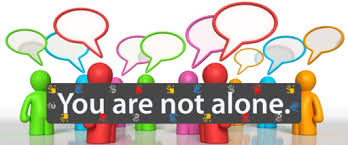 Our Services are Free and confidential! We have a 24 hour, 7 days a week Crisis Line available!
Please, Call 509-826-3221 (locally), or Toll Free at 1-888-826-3221
If you are in immediate danger please call 911
Non-Discrimination Clause
It is the policy of The Support Center to provide services to individuals regardless of race, color, religion, the presence of any sensory, mental or physical disability, pregnancy, national origin, sexual orientation, gender, age, ethnicity, income, veteran status, marital status, or any other basis prohibited by federal, state or local law.