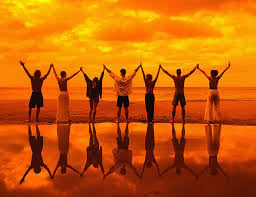 The History Behind
The Support Center
In September of 1978, a new organization came into existence with $21,000 of "Title 1" money, whose purpose was to provide educational services to the community on the issues of Domestic Violence, and also to provide information to victims of Domestic Violence, with the hope that they would break out of the cycle of violence and become non-victims, . During the same year, a core of volunteers were identified and trained, safe homes were located to shelter victims, and support groups for victims of Domestic Violence began.

Because of the successful first year, "Title 1" refunded the second year with an added focus on - RAPE. Numerous victims of Sexual Assault called The Support Center, as it was the only place in the county where victims were able to receive the services they needed. The third year found The Support Center with no funding for staff positions, but the Department o f Social and Health Services reimbursement dollars for services paid for leasing a shelter. The shelter shared office space with The Displacement Homemakers Program and The Rural Women Employment and Training Program.
In May 1980, The Support Center received funding through a grant from the W.K. Kellogg Foundation for a 3-year period and DSHS reimbursement dollars increased to about $600 per month. In 1983, The Support Center incorporated and applied for its non-profit 501(c)(3) Status with the Internal Revenue Service. A shelter was purchased during the same year and was renovated from top to bottom with grants from the Department of Community, Trade, and Economic Development. The shelter was named after a long time volunteer who had passed away, Elinor Buob. Throughout the years of seemingly uncertain soft money, a strong conviction remained in the hearts of TSCs staff members and volunteers, that the services which they provided in Okanogan County, were here to stay, and no cry for help would ever go unheard or unanswered again.
The Support Center has been serving victims of Domestic Violence and Sexual Assault for over 40 years now, and is the only accredited and qualified Sexual Assault Program in Okanogan County. The Support Center works exclusively with primary and secondary victims of Domestic Violence and Sexual Assault and/or Abuse; as well as victims of any other crime. The Support Center Foundation owns and operates the shelter for victims of Domestic Violence who have been abused or are in danger.
Currently, we have approximately 11 people on staff. The Crisis Line is staffed by community volunteers and staff members who volunteer their time after work, weekends, and on holidays. Their shifts may last anywhere from 10 – 24 hours. The Support Center provides training for staff and volunteers and is certified to do so by the Washington State Coalition for Sexual Assault and Domestic Violence Programs, as well as victim support services for general crime victims. The Support Center also provides training for most law enforcement agencies in the county.
The Support Center also has bilingual advocates on staff; they are fluent in Spanish and English. All advocates are trained to help victims apply for Domestic Violence Protection Orders, Restraining and Anti-harassment Orders. Additionally, the legal Advocate is able to assist clients with Dissolution and Parenting Plans, Triple P classes, address confidentiality and all the respective paperwork.
The Support Center is managed by a 10-member Board of Directors committee, comprised from various backgrounds and walks of life, thus representing the diverse community being served.
Over the years, outreach workers have been added to the staff. These workers provide services to the outlying areas of the county, including the Colville Indian Reservation, and all schools in the county. Services to child victims of Domestic Violence and Sexual Assault began in 1990. These services are provided in our office and/or in the schools on a weekly basis. The Support Center has qualified trainers for the "Second Steps" and "Talking about Touching" curriculum on staff. Presentations and training can be arranged for schools, community organizations, and agencies; they are completely free of charge.
The Support Center also provides direct services, outreach, and mobile advocacy focused on the immigrant population. Our Director of Immigration Services Provides these services on a weekly basis in and out of the office; which has been funded through the crossing borders project and the Washington state coalition against domestic violence and sexual assault.
All advocates and staff of The Support Center provide information and materials to all victims in need of services. We provide curriculum for Boundary Power, Journey Beyond Abuse, Anger, Healing the Trauma, Repairing our Roots, Safety Planning, and so much more.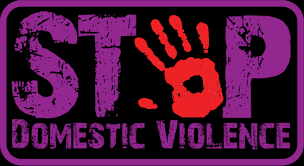 Domestic Violence:
Are you in an abusive relationship?
Does your partner...
Insult you in public and in private?

Put down your friends and family?

Check up on where you've been and who you talked to?

Limit where you can go and what you can do?

Destroy your belongings?

Threaten to hurt you, your family members or pets?

Make you have sex in ways or at times that are uncomfortable for you?

Touch you in a way that hurts or frightens you?
If you have experienced any of these behaviors you could be in danger of getting seriously hurt. THE DANGER IS REAL! Do not ignore these behaviors. They are not the result of stress, anger, drugs or alcohol. These are learned behaviors that one person uses to control, intimidate, and manipulate another person. They are destructive and dangerous.
CALL 911 IF YOU ARE IN IMMEDIATE DANGER
Please call: 509-826-3221
toll free: 1-888-826-3221
Email: information@
thesupportcenter.org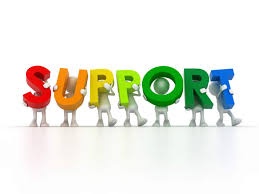 Outreach & Support Groups:
The Support Center Advocates cover the entire county plus Bridgeport in Douglas County and Grand Coulee in Grant County. Nearly every week during the school year, will find the advocates working with students and adults in Tonasket, Oroville, Twisp and Winthrop, Omak, Okanogan, Brewster, Bridgeport, Nespelem, Coulee Dam and Grand Coulee.

Education/Prevention and support groups are offered in the schools along with individual counseling. Other services offered to schools include the curriculum: "Talking about Touching" for the elementary grades, and "Steps to Respect" for the middle school. With prior arrangement, advocates may provide training for teachers on the topic of "Mandated Reporting" and what steps to take when a disclosure is made.

Advocates are trained and registered with the State of Washington to counsel individuals to work with the feelings and situations that occur after Domestic Violence and Sexual Assault. Many resources are pooled at The Support Center and can be accessed by the advocates for their clients. Group counseling for survivors of Domestic Violence and Sexual Assault occurs on a weekly basis. A domestic violence support group meets Tuesday of each week from 10:00 am to 12:00 pm in our offices. Please call for information. (509) 826-3221 or toll free 1-888-826-3221.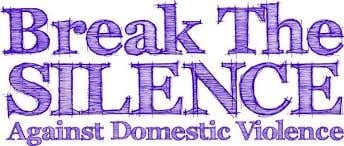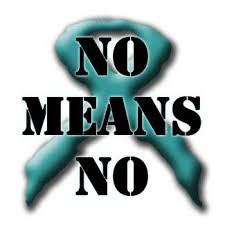 Sexual Assault:
Sexual Assault is defined as any sexual contact without the express consent of the victim. It can be rape, sexual talk, or touching, the showing of sexual pictures, indecent exposure, or it can occur in many other forms.
Sexual assault victims suffer from severe emotional trauma as to the physical pain that accompanies an assault. Many victims feel powerless and are afraid to defend themselves while being attacked. More than half of all sexual assaults are committed by someone the victim knows.

If you have been raped, do not douche or destroy your clothing. Get medical attention as soon as possible after the assault. It is important to make sure that there are no internal injuries. Should you decide to press charges, a medical exam can provide important information and evidence. You DO NOT have to press charges to receive medical help or counseling.

To protect yourself if you are assaulted, you may be able to fight back if you think it will not cause you any further harm. You may be able to break a window in a lighted house, or throw something through your own window to attract attention. Be aware that actions to defend yourself could endanger you even further. There is no "right" response to being attacked. Every situation is different. One must take into account if weapons, physical force, or threats are being used, where the attack is taking place, what frame of mind the attacker is in, etc., before responding. It is not uncommon to be too afraid to respond at all.

Child Sexual Abuse:
Child Sexual Abuse is directed toward children. Child sexual abuse can have devastating effects on the child presently as well as after the child has become an adult.

The child suffers both physical and emotional pain from sexual assault. Some child victims suffer severe bodily injuries, while others may leave not visible signs at all. All abused children suffer emotionally, even if there are no outside scars.

If you suspect a child may be a victim of sexual abuse, contact the Police, Child Protective Services, and/or The Support Center as soon as possible. This is the first step to ensure the child's safety. In order to make certain that the child is all right and has no internal injuries, a medical exam should be performed. This will also help to prosecute the person responsible for sexually abusing the child.

SURVIVORS of childhood sexual assault may not remember the abuse until they are adults. These memories often seem so real that it feels as though the abuse is happening all over again. There is help for survivors struggling to deal with the feelings that come with the memories. YOU ARE NOT ALONE! For further information, please email us at

generalsa@thesupportcenter.org or call us at 1-888-826-3221 toll-free.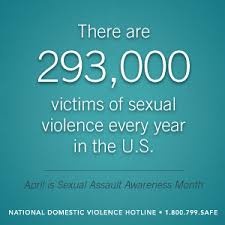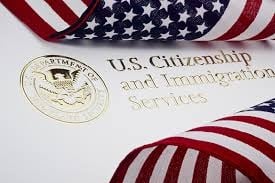 Immigration Services:
Immigrant women, whelther in the U.S. legally or illegally, face particular challenges when they find themselves in abusive relationships. Language barriers, cultural barriers, fearof authorities and threats from abusers to take their children, or turn them over to the authorities combine to make the already challening process of escaping abuse much more difficult.
Most importantly, if they are an illegal immigrant, they are informed not to reveal their immigration status to anyoneexcept an attorney who is working on their behalf, or a domestic violence advocate. As an advocate it is our responsibility to assist whether the abuse ihas been physically violent or not.
the following are the services provided to our immigratnts/refugees:
Safety Planning: assist with making plans before they leave.

Advise on how and where to make copies of important documents.

Referrals to local services like child support, and divorce issues.

Informing them to take protection order/custody over to childre's school so that they don't release the child to the abuser.

Arranging for shelter for the mother and children if necessary.

Assist with orders of protection.

Assist to get documentation of abuse, medical records, including filing police reports.

Providing and/or obtaining interpretation services for court or police.

Dealing with immigration issues; assist with the (VAWA) self-petition if the battered petitioner qualifies.

Distributionof immigration information, i.e. brochures, glyers, etc.

Networking with other agencies to coordinate services.

Follow-up in all of the above.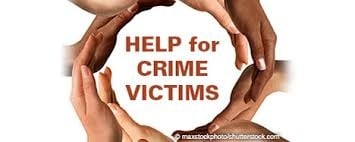 Crime Victim Services:
General or Other Crimes can include:
Arson

Burglary/Robery

Child Abuse

Fraud

Gang Violence

Hate Crimes

Homicide

Human Trafficking

Identity Theft

Missing Persons

Vehicular Homicide

Vehicular Assault
Core Services:
Crisis Intervention

Medical and Legal Advocacy

Systems Advocacy
Victims Centered:
the best interest of each victim is at the forefront of the CVSC mission. When a CVSC is victim centered, each victim's needs take precedence over systems needs and each victim choooses what he/she needs.
Available:
Being available to provide services to victims whether or not they report the crime to state or federal law enforcement, and to provide services to victims regardless if the case is being prosecuted or not.
Accessible and Appropriate in allo Serices:
This means that services are provided in spaces that are accessible and appropiriate for those with disabilities. Translation and interpretation services are available 24 hours a day, and the capacity of the CVSC is representative of populations in the region. (on all levels)
Your Story Matters and is an inspiration for others...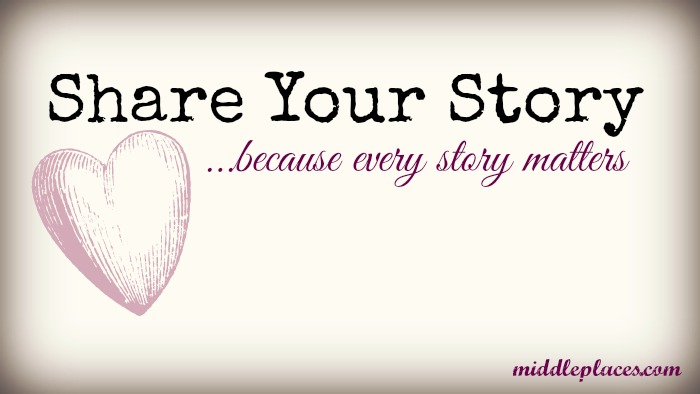 " If you are interested and willing to inspire others with your story please contact us at 509-826-3221 or email us your information to mamelong@thesupportcenter.org"
No need for your name or anything we can share your story annonymously or however you choose!