Immigration Services...
In person or by telephone:
we provide Immigration services for victims of Domestic Violence, Sexual Assault, and all other Crimes.

Immigrant women, whether in the U.S. legally or illegally, face particular challenges when they find themselves in abusive relationships. Language barriers, cultural barriers, fear of authorities and threats from abusers to take their children, or turn them over to authorities combine to make the already challenging process of escaping abuse much more difficult.
Most importantly, if they are an illegal immigrant, they are informed not to reveal their immigration status to anyone except an attorney who is working on their behalf, or a domestic violence advocate. As an advocate it is our responsibility to assist whether the abuse has been physically violent or not.
The following are the services provided to our immigrants/refugees:
Provide bilingual advocates to ensure culturally relevant access to services.

Assist to get documentation of abuse, medical records, including filing police reports.

Providing and/or obtaining interpretation services for court/ prosecution or police interviews and/or hearings.

Dealing with immigration issues; assist with the (VAWA) self-petition or U VISA if the battered petitioner qualifies.

Distribution of immigration information, i.e. brochures, flyers.
Networking with other agencies, Northwest Justice Project, Immigration Rights Project, Catholic Charities of Spokane Immigration Services and WSCADV, Crossing Boarders Project to coordinate immigrations services.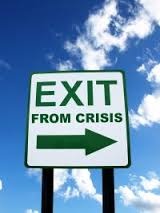 24/7 Crisis Line • All calls are answered by people who are trained to deal with crisis situations caused by Domestic Violence, Sexual Assault and any other crime. Suicide calls, and referrals for other crisis. 911 is meant for all emergencies; emergency personnel is encouraged to call for assistance with Domestic Violence and Sexual Assault/abuse and other crimes type of emergencies. Emergency shelter is available to keep Domestic Violence survivors safe and advocates are trained to assist with medical, legal, and social services aspects of dealing with these calls.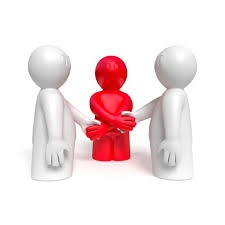 Referrals to other Agencies
Many agencies work directly with The Support Center enabling clients to access their benefits. Some of these agencies include the Department of Social & Health Services, Okanogan Behavioral Health, Law Enforcement, Community Action Council, Housing Authority, and many other places to empower a client back to independence.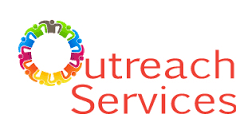 The Support Center Advocates cover Okanogan County. Nearly every week during the school year, will find the advocates working with students and adults in Tonasket, Oroville, Twisp and Winthrop, Omak, Okanogan, Brewster, Nespelem, Coulee Dam, and Grand Coulee.

Education/Prevention, and Support Groups are offered in the schools along with individual counseling. Other services offered to schools include the curriculum: "Talking about Touching" for the elementary grades, and "Steps to Respect" for the middle school. With prior arrangement, advocates may provide training for teachers on the topic of "Mandated Reporting" and what steps to take when a disclosure is made.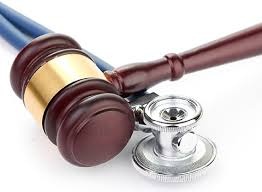 All people who answer the Crisis Line are trained to assist with medical examinations for evidence, be it for Domestic Violence, Sexual Assault/Abuse and other crimes. The advocate/volunteer can provide support to the client. A set of clean new clothes will be available for the client's use, since the client's original clothing may be confiscated for evidence. The advocate is carefully educated in reference to the rape exam; special attention is paid to the chain of transfer of evidence. This term is used to insure that the evidence collected is always monitored by an authority person to maintain the evidence's integrity for use in the court system for prosecution.

A legal advocate is on staff with precise knowledge in most areas of legal procedures commonly used by clients of The Support Center. This person serves a resource to the other employees who have their own expertise in certain areas of the different court procedures. For example, most of our advocates assist their clients with many Protection Orders, increasing their expertise and proficiency in obtaining Protection Orders. Furthermore, some of our advocates aid clients with the filing of divorce papers, with or without child custody. This, in turn, requires additional paperwork for the parenting plan. The legal advocate at The Support Center is particularly well informed about the Colville Tribal Court System.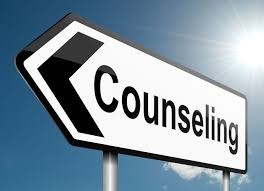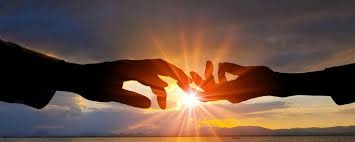 Individual & Group Counseling
Advocates are trained to counsel individuals to work with the feelings and situations that occur after Domestic Violence, Sexual Assault and any other crime. Many resources are pooled at The Support Center and can be accessed by the advocates for their clients. Group counseling
for survivors of Domestic Violence and Sexual Assault occurs on a weekly basis.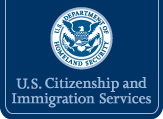 May be able to Help you With some of the following

>Finding the best application or petition for your unique situation.

>Completing the Forms you need correctly and effectively.

>Getting all the information you need together to send with your application or petition so there is less of a chance it will be rejected.

>Tracking your application or petition as it moves through the immigration process.

> Locate your nearest field or international USCIS office to assure your application or petition is sent to the correct location.

>Schedule a free appointment to visit a local USCIS office and get answers on your case if you have questions or concerns that we are not able to provide.
Getting Informed...
Click here to see full Article...
Working with Rural Immigrant and Refugee Communities
Introduction to Latino Communities
Latino immigrants are a diverse community including people from Mexico, Central America, South America, Brazil, and the Caribbean. According to the U.S. Census Bureau, an estimated 21,224,000 firstgeneration Latino immigrants and refugees were living in the United States as of 2010 (Grieco et al., 2012). Economic hardship, as well as natural disasters, civil wars, and escaping persecution due to political views, gangs, and organized crime leads them to immigrate to the United States. A large number of Latino immigrants do not have a legal immigration status, have a lower level of formal education, and are considered to be living in poverty by U.S. guidelines.
Rural communities in particular are experiencing a large growth of Latino immigrants. These immigrants are looking to improve their economic situation, job opportunities, housing, children's education, and family's health. Rural communities offer Latino immigrants close community networks, more opportunities for spacious living and affordable housing, cleaner environments and less crime. The job opportunities for undocumented Latino immigrants in rural communities are typically limited to farming, meat processing, and factory work. These job opportunities are generally minimum wage or less and extremely physically demanding.
This kind of work severely limits opportunities for job security and respect from employers. It is not uncommon for immigrant workers to experience sexual assaults, sexual harassment, physical abuse, and labor exploitation perpetrated by their supervisor and coworkers. If immigrants wish to report these crimes they will face economic, language, and access barriers. The work hours generally do not allow time to pursue education or social services. However, they often provide more safety and security than in the country of origin.
Latino immigrants are more likely to be undocumented than other immigrants living in the United States (Batalova & Zong, 2015). Being an undocumented immigrant limits access to simple things such as having a driver's license, loans, car insurance, decent housing, medical and health insurance, disability and social security benefits, and education. To survive in the United States, many undocumented immigrants take risks such as purchasing a fake green card, using other people's identities, registering property under other names, and driving without a license.
A note on language: The term Hispanic refers to people of Spanish speaking origin or ancestry, which would include people from Spain but not Brazil. The terms Latino or Latina refers to people of Latin American origin or ancestry, which would include people from Brazil but not Spain. While Latino, Latina, and Hispanic are all appropriate and common terms to use, it is best to use the country of origin, for example Costa Rican, and find out what terms are preferred by the survivor.
La Familia es Primero
For most Latino immigrants, "la familia es primero": the family is first. Latinos tend to make great sacrifices and work long hours to ensure their families, both in the U.S. and in their home countries, are provided for. The concept of family for Latinos is not limited to a nuclear family structure. It is common to see Latino families share a small home with aunts, uncles, cousins, nieces, nephews and other extended family members. Typically, young family members are allowed to live in the family home until they marry. When making an important decision, all family members' opinions and perspectives must be taken in to consideration. This tradition has created Latino communities with closely established family and friend networks. This makes it important for our advocacy organizations to remember: if a Latino survivor, advocate, or volunteer has a good or bad experience at one of our organizations they will likely share that with the community. Every immigrant has left loved ones back in their home country and radically changed their life in order to find greater opportunities here in the United States. The unfortunate consequence of this sacrifice is coping with feeling lost, out of place, isolated, ashamed, defeated, guilty, and afraid. It is common to feel disconnected from both new family and friends living in the United States and with ones left behind in their home country. This sacrifice, for the greater good of their family, also makes Latino immigrants incredibly strong and resilient. Latino immigrants use food, music, customs, celebrations, and family to feel alive. The use of popular music and movies as part of celebrations with family and friends is a common method of healing. These movies and songs include El tren de la Muerte Documental, Voces Inocentes, La Bestia Documental, La Jaula de Oro by Tigeres del Norte, Hoy Empieza mi Trizteza by Joan Sebastian, Mexico Lindo y Querido by Jorge Negrete, and Cielito Lindo by Quirino Mendoza y Cortés. Latinos use these art forms to transport themselves to their memories and to feel connected to loved ones far away. Many Latino immigrant survivors have not been given the tools to cope with trauma caused by sexual violence or the migrationexperience itself with healthy and safe mechanisms. Like many survivors, Latino immigrants may rely on unhealthy coping skills to relieve stress and assist with difficult times. Unhealthy coping skills, such as using drugs and alcohol, can lead Latino immigrants to be further exposed to physical, emotional and sexual violence. It is helpful for us to learn what tools immigrant survivors are using for healing and to introduce healthy and culturally relevant coping techniques. Using songs and movies that transport survivors to happy memories is a great technique to open conversations individually or in group settings.
Partnering with the Latino Community
In rural areas where mainstream advocacy programs might lack culturally specific resources and multilingual staff, it benefits survivors when we engage the Latino community in helping us serve their community. Education and training for Latino community leaders on issues related to sexual violence helps create a more knowledgeable and supportive community who can spread the word about our services.
For Latino communities, faith is of particular importance in gaining a sense of community and a piece of home. Partnering with spiritual leaders can be a particularly effective method of outreach for Latino community members. Churches and religious centers provide vital resources for Latinos such as classes for youth, adults, and couples planning to marry, as well as celebrations for life milestones such as baptisms, confirmations, and quinceañeras (a celebration of a girl's fifteenth birthday). Showing respect for faith, culture, and traditions helps us earn trust with survivors in order to provide healing services. Many organizations provide essential services for immigrants, such as computer and finance courses or schools teaching English as a Foreign Language.
These are great organizations to collaborate with to reach more of the Latino community. In Iowa, the Iowa Coalition Against Sexual Assault has found great success in conducting "Know Your Rights" clinics with Latino communities. "Know Your Rights" is a clinic which prepares families for immigration action by covering what a family should do before a raid, how to behave during a raid, what to do if someone is taken to a detention center, and possible immigration remedies provided by VAWA, such as U-Visas and T-Visas.
Providing this essential service assists the community and offers an opportunity for dialogue leading to conversations about sexual violence. The coalition, with their member programs, has found connecting with Latino newspapers, radio stations, grocery stores, and restaurants as well as community-wide health clinics and job and health fairs a helpful way to reach the Latino community.
Language is an important consideration when work with Latino communities. Efforts to reach Latino survivors are most successful by providing written information such as brochures, and pamphlets in Spanish and by offering in person interactions such as trainings, counseling sessions and support groups in Spanish. Researching which dialects are commonly spoken in your area is helpful for translators to know what terms are most appropriate. Interpreters are necessary in providing trauma-informed services to Latino sexual violence survivors. Making it a priority to hire multilingual advocates can make a big different for survivors, as it is best practice to provide services in the survivor's native language.
However, simply speaking Spanish does not make us culturally competent. To effectively reach and serve the Latino community it is helpful to hire Latino staff and volunteers who can speak the language as well as provide culturally appropriate services for survivors. These staff and volunteers help sexual violence survivors at a peer level and in the most culturally relevant way. It is often necessary to adjust policies and protocols around volunteer and hiring practices to welcome a diversity of life experiences and expertise, not just education requirements, which make for good advocates.
References
American Immigration Council (2012). African Immigrants in America: A Demographic Overview (Immigration Policy Center Report). American Immigration Council


Grieco, E. M., Acosta, Y. D., de la Cruz, G.P, Gambino, C., Larsen, L. J., Trevelyan, E. N., & Walters, N. P. (2012). The Foreign-Born Population in the United States: 2010 (American Community Survey Reports). United States Census Bureau.


Martin, Daniel C., & Yankay, James E. (2013). Refugees and Asylees: 2012 (Annual Flow Report: April 2013). DHS Office of Immigration Statistics.
NAPIESV (2013). No One Can Tell Our Stories But Us: A Dialogue on Sexual Violence in Asian and Pacific Islander Communities (Listening Sessions Report: August 2013) National Organization of Asians & Pacific Islanders Ending Sexual Violence.